O

UR

A

rt

D

epartment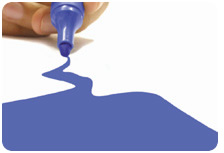 Our Art Department is a state-of-the-art facility incorporating the latest in cutting edge software and technologies. Headed by our in-house team of artists and technicians, the department combines years of expertise in printing and design to ensure the final product is of the highest quality possible.
Our Art department combines the dextral skills and meticulous expertise of our staff, who have an excellent knowledge of printing and embroidery designs.
The Art department boasts with constant software and hardware upgrades in printing and embroidery to take advantage of the current technology in creativity and speed.
Our products really come to life in the Art Department and we invest a great deal of time and resources to ensure that we keep up to date with the latest in design and embroidery technology. This enables us to stay ahead of the competition and continue to build upon and improve our facilities, which ultimately leads to a more profitable organization.